UK's #1 PHOTO BOOTH HIRE COMPANY
Photo Booth Hire London and Essex, Rental for Weddings, Corporate & Parties
A Photo Booth Hire company with THOUSANDS of events under their belt!
Our Bespoke Photo Booth Rental Packages are fully inclusive of:
Whether it's your wedding, a corporate event or just an old fashion knees up, OMG! delivers a top quality photo booth hire that is trusted by thousands! Head over to our packages page to find out what is included with our bespoke parties or wedding packages. We deliver to the majority of the UK including London, so feel free to get in contact with the OMG! team at our Essex based office. Customers can find out how they can have the most advanced photo booths to make any event stand out. We're not ones to blow our own trumpets, but we know just how dandy an OMG! hire really is.
CLICK TO ENQUIRE FOR YOUR EVENT!

Photo Booth Hire London and Essex, Rental for Weddings, Corporate & Parties
VOTED the UK's no.1 photo booth hire company, OMG! have attended hires for weddings, private parties & corporate events. We have an outstanding portfolio of gilt-edged reviews. Whether it's a corporate photo booth hire London or a wedding photo booth hire in Essex, we supply the whole UK & ensure the highest quality for any shindig. Our top-notch photo booth hire creates keepsake memories, no matter what type of day you're planning.
If its an 18th, 21st or 40th, our services are a bare necessity when it comes to the evening entertainment. With each of our carefully designed rental package, OMG! supplies market leading photo booths which are sure to add the WOW factor to your occasion. Every OMG! photo booth rental in the UK is fully equipped with unlimited instant drying prints, DSLR auto-focus cameras, 42" touch screen HD TV's & studio lighting for the best quality available to date. We can strip the booth back to basics and offer a bespoke package with a choice of classic curtain colours or we can offer the most advanced green screen booths to really set us apart from other cheaper companies.
What our events look like
We ensure every hire creates first-rate impressions with striking picture quality, instant print outs and a team with a beaming smile. What makes us one of the most renowned companies in the UK is a delicately wrapped package of excellence, sprinkled with a dash of fineness.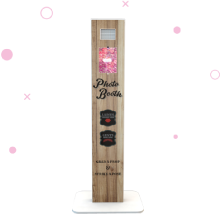 Fancy being social?
Prints are always a huge bonus with any photo booth hire, but if we can skip the middle man and upload the photos straight to social media, I'm sure we'd be onto a winner. The social media pod, or as we like to call it 'the selfie pods techy cousin' is a perfect addition to those corporate events or functions where you're looking to hire our equipment for brand exposure or a slightly more social angle. Keep your social media page up to date with photos taken on our social media selfie pods. Guests can take their photos on our pods and instantly upload to their email, Facebook or Twitter. 
Get an enquiry today!
Get in touch with us today to book your booth, pod or magic mirror. Whether it's a wedding, party or corporate event, OMG! will have you covered!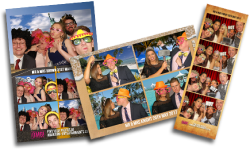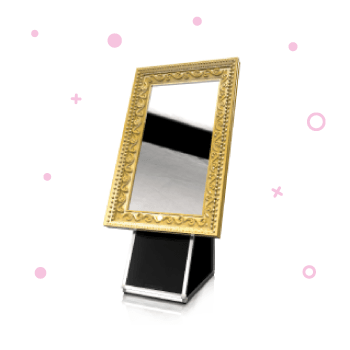 Looking for something new?
Mirror, mirror on the wall! Our brand new OMG! magic selfie mirror hire has a novel twist on group photos & creates memoirs to spark curiosity amongst friends. The mirror talks to each guests and encourages everyone to press the button to strike a pose. The on-screen magical display tells guests when the photos are being taken and even throws out the odd compliment throughout the hire (and light-hearted insults!). 
Drop the OMG team a line... don't be shy!
Right, let's get down to the business. Corporate event hire is what makes us shine and we love a good ol' challenge. No matter how big or small your idea, we want to add the spectacular appeal to whatever you've been imagining. Now we're not ones to blow our own trumpet, but we're brilliantly bliss at what we achieve with our selfie pods, photo booths and magic mirror hire and we love screaming it from the booth tops. So let us make your event hire beam with greatness from start to finish. 
Want something fashionable, then a mirror would suit perfectly. As for a booth well, thats good for just about anything. Fully customisable with bespoke designs that can be brain-fizzed-up by you, we're sure to hold no limits as to what we can do with our equipment. Or bring it all down to a more compact level and get snapping with a sleek selfie pod thats extremely popular with logos and custom designed.
Suave branding, fancy print outs and unbelievably comical props is a breeze for the team and though we pull it off well (just like our perfectly fitted OMG shirts), our photographic entertainment items can unleash amazement with all our high spec extras at a simple press of a touch screen button. To throw a few ideas out there, our hire items work exceptionally well at a brand launch, product promotion, team activity day or a simple work event. The most important part of anything thats in the pipeline is creating spectacular memories that are remembered months down the line; and thats what we do with greatness. You see that form above? Yes, that big black box is where the magic begins! Get your deets entered into the white spaces and send us the gossip. Oh, and rest assured, we don't bite!