A Photo Booth company with THOUSANDS of events under their belt!
Select from our multi-award winning Booths, Pods and Mirrors!
Here is our booth! Our sleek design can fit a substantial amount of guests in at one time. If you're wondering whether this will fit at your venue then rest assured as our booths break down into flight cases that easily fit through door ways! Feel free to contact us with any question you have about our Photo Booth & we'll be happy to explain how ours is different to everyone elses! Rayleigh Photo Booth Guest Book – A guest book is a great way to capture the best memories at any event. Heres a great example of what our guestbooks look like. As mentioned, our booths come with 2 booth attendants & 1 attendant makes sure that the guestbook is look its best over the whole night!
DROP OUR TEAM A LINE!

Photo Booth Hire Rayleigh, Rental for Weddings, Corporate & Parties
The most important part of a photo booth hire in Rayleigh, the prop box. Everyone package that we offer at OMG included our huge selection of props. We are always renewing our prop box & always keep it topped up with at least 100 props! This is what looks great in photos which is why we make sure all our props are looking top quality!
What our events look like
We ensure every hire creates the best impression, striking picture quality, instant print outs and a team with a smile are what makes use one of the most renowned companies in the UK.

Get an enquiry today!
Get in touch with us today to book your booth, pod or magic mirror. Whether it's a wedding, party or corporate event, OMG! will have you covered!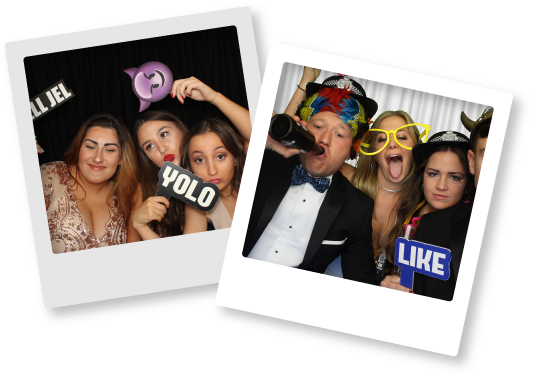 Drop the OMG team a line... don't be shy!
Weddings & Parties are what we do most, but if you're enquiring for a corporate event, prom or any other occasion, use our general enquiry form below to find out the best deal for your event! Our wedding package is suited for any type of event that you'd like a guestbook for.
Feel free to contact the team on 0800 335 7017 with any questions about your event!